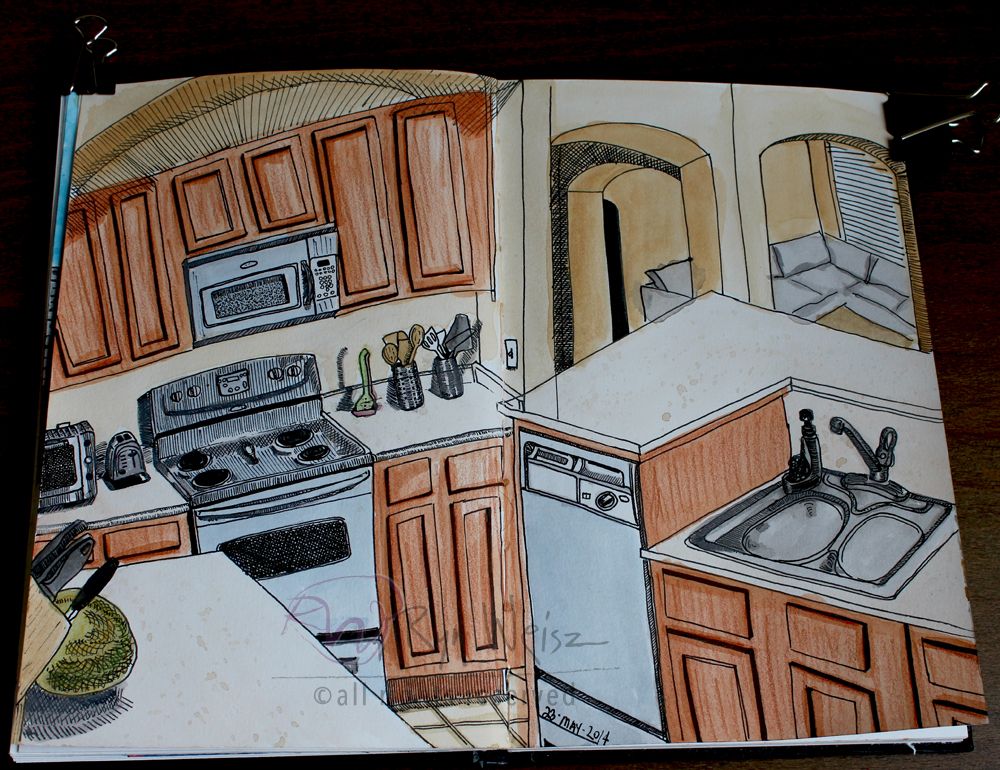 (click image for larger view)
at last!! it's complete!!
Tommy Kane
is one of my MOST favourite artists and has truly had a fond impact on me and my art. he was also involved in the first semester of
sketchbook skool
and a big reason as to why I enrolled in the course.
his class was the last week of the six-week course. I couldn't wait for his class to finally arrive and I was so excited when it finally did!!
his assignment was to draw our kitchen. he shared a demo of him drawing his own kitchen and how he approaches a drawing, colours it, and adds final touches to it - AWESOME!
he also wanted to share his one - and very important - rule; always follow through. this has been my biggest struggle but it seems that I have finally conquered it! - a HUGE feat for a perfectionist, let me tell you!!
THANK YOU, Tommy!!
I wasn't a fan of the drawing originally because it's totally wonky, but because I kept with it, and continued to push through and complete it, I actually like it's wonkiness and am so proud of myself for following through.
I can't wait to start the next drawing...